Erin M. Faville: "Confessions of a President...I will turn 44 in September 2018 and I must confess that I was wondering whether some mystical power would come down from above and make things easier for me and for ValveTech. Unfortunately, that has not happened...at least not yet. To the contrary, we continue to push the boulders uphill every day, and the boulders have not gotten any smaller ...at least not yet. From my perspective, things have never really come easy for those before us or for those of us carrying on the legacy. We have all worked hard for everything we have. Nobody ever really gave us anything which I can remember. Maybe "easy" is just not the "Mullally" way. Our objective at ValveTech, Inc. is to build the long-term lasting fundamental value of the company for the benefit of our owners and employees. In my opinion, real value (including shareholder value) is created from people working very hard every day to build things of substance ... things which last, rather than from easy answers or quick solutions. That is my view built of my father "Michael Mullally's" teachings of course, and I believe I have been clear about it for many years. People may disagree with my view, and, of course, that is their right. But, my responsibility is to be clear and to communicate clearly about our views and operating principles about our business and our business objectives.
20-20 HINDSIGHT ABOUT OUR DECISION TO GO INTO AEROSPACE:
ValveTech, Inc. was a business that made a commitment to develop a major presence in the aerospace industry. That commitment involved a significant investment of financial and human resources into our aerospace activities. So, with the benefit of 20-20 hindsight, was that the correct decision? Well, I must tell you that developing a major presence in the aerospace industry has been more difficult and more challenging than we ever expected or imagined. There were days over the last 15 or 20 years when it seemed like just about everything which could go wrong did go wrong to one degree or another. And, yes, we certainly made our share of mistakes. But, we worked through the problems and corrected the mistakes, and we kept going and going. We pressed forward and we persevered through all the difficult and challenging days. The good news is that, in my opinion, through all the years of hard work and perseverance, it has finally paid off, as I believe ValveTech, Inc has now developed a serious presence in the aerospace industry.
So, as President of a Custom Aerospace Company just shy of turning 44 years old, I am still pushing the boulders uphill and things have not gotten any easier...at least not yet. Who knows, maybe they will in the future, but I am not counting on it. Whether things become easier or the boulders get a little smaller, I believe that we who work at Valve Tech Inc. every day are very fortunate to be associated with a company like VTI. I certainly know that I am. I would like to take this opportunity to Thank those who have been with me past and present... getting us and keeping us where we need to be! Business associates and employees alike, we are all family at ValveTech!
Tim Mullally: "My name is Tim Mullally and I am 47 years old.  I have grown up in and around the custom valve business being the son of a designer and engineer.  I followed my own path for many years before coming back to the family business.  I have been involved in assembly, test, marketing, business development, export compliance and most recently, finance.  All have challenged me personally and professionally, but I have found my niche as the Vice President overseeing the financial aspects of VTI.
As a small company as ValveTech is, we all wear many hats.  Although we each have a title, we are not confined to one specific job description. At any time, we can be called upon to help with a valve build, or jump in and help test hardware or run shipment down to our local UPS office.
ValveTech is a well-exercised team.  As with any team, each of our members can rely on the support and back up of any other team member here at VTI.  Each one of us is ready step in and help wherever help is required to get the job done.
I look forward to the rest of my career as an Owner and Vice President, but more so, as a team member, helping to blend our team with yours into a successful partnership that lasts for years to come."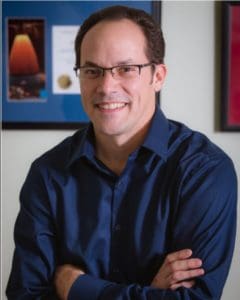 Jeff Pullano: I've been a part of the ValveTech, Inc. team since 1995 and have worked in test and engineering.  My current role is the Engineering Manager/Chief Engineer which I have been in since 1999.  We strive to provide the highest quality components that meet the needs of the intended application.  I enjoy the challenges of the components we provide and the relationships we forge with our customers.  My goal is to strengthen the engineering department by maintaining longevity and retaining valuable employees capable of growing with the company.
Brian Walker: "My adventure at ValveTech, Inc began in 1998 starting in the machine shop as a CNC Programmer/Set Up person. Based on my passion for computer technology and engineering, I joined the VTI design group. Eventually, I was asked to assume the Manufacturing Manager role and this is my current role with the organization. My goal at this position is to provide quality manufacturing and assembly on time to our customers."
Kimberly Barwell: I have served as the Design Manager of ValveTech, Inc. since 2007 and have been employed here since 1999.  It is my responsibility to ensure departmental success for every design and drawing package generated and maintained by ValveTech's talented and enthusiastic design team.  We strive to provide each customer with a design package that meets or exceeds their needs within the designated cost and timeframe.  It is my goal to continue to work with ValveTech as a team to grow in size, quality and innovation while upholding our pleasant work environment for all employees.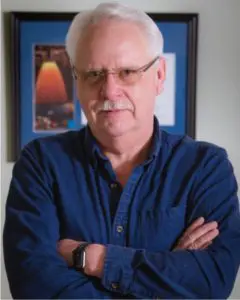 Paul Welker: I started at ValveTech, Inc in 1990 as employee #12. During this time, I have worked in many areas of the organization. I started out as a designer and moved thru development and program management. I currently work in the Sales department where I have been the last 15 years. The most enjoyable part of my job is to work with our customers to solve problems, whether they be design, performance, cost, or schedule. In addition, my goal is to provide customers timely quotations at fair and competitive prices.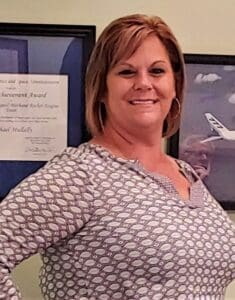 Courtney Guy: I started at ValveTech, Inc. in 2005 as a Quality inspector. I have worn several hats since working here as a backup in shipping/ receiving, certified internal auditor, certified solder operator / inspector, Calibration technician and coil wind department. I am currently the Quality Manager since 2020. It is my goal to continue improving processes throughout the company and ensure our product meets our customer requirements and ValveTech's expectations every time.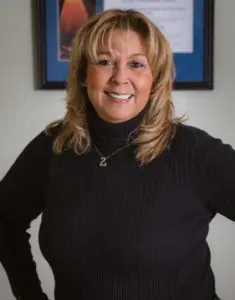 Michelle Smith: I have served as Purchasing Manager at ValveTech, Inc since February 1996. My primary goal is to ensure that we receive the highest quality components on time and at a fair price. During the Shipping/Receiving process, I ensure products arrive at our Suppliers facility on time without damage. I work directly with the Quality Manager to determine and review customer flow down requirements, quality clauses and any restrictions. I continue to work with our Customers to ensure that they are satisfied by following and meeting the requirements of the AS9100 standard.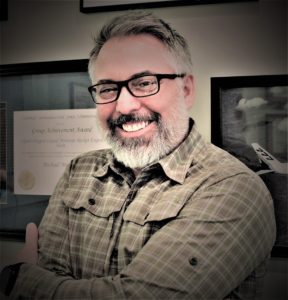 Chad Mitchell: Compared to the rest of the group I am fairly new to the VTI family starting in 2015 but hit the ground running with the great support structure here.  My background in legal affairs as well as deep history with customer interaction has helped me to become an important member of the team.  In my daily routine, I interact with all departments and act as a customer liaison to the pulse of ValveTech.  Working side by side with top management to keep the intricate gears turning in sync is a welcomed challenge.  VTI designs and manufactures a safe and reliable product that hits the mark every time...thus makes me very proud to be part of the "Family".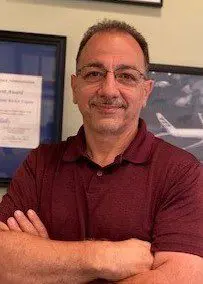 Fred Cieri: I started with ValveTech in 1998 and currently serve as the Design Manager and Sales Engineer. My responsibility is to guide the design team in providing the best designs possible to meet customers specific requirements along with generating thorough drawing packages that meet today's standards. Valves have been around for many years but the innovative ideas that our customers' flow down keeps my job challenging and interesting every day. My goal is to support every department to help ensure that we continue ValveTech's reputation of providing quality components.
Special Rate Accommodations
Ramada Inn, Geneva
The Inn On The Lake, Canandaigua
Homewood Suites, Victor
Microtel, Geneva
Hampton Inn and Suites, Geneva
Directions and Contact Informaton
1391 Phelps Junction Road, Phelps, NY 14532
Tel: (315) 548-4040 | Fax: (315) 548-4200
Since ValveTech's inception, Mike Mullally has made it a priority to continuously strive to advance fluid control technology. We currently hold 8 US patents and have several more in the review process. Below you can find the US Patent number and a copy of each abstract. Rather than rest on our laurels, Mike motivates the VTI team to refine and improve design, technique and processes.